2020 James Hardie Design Infill Competition.
 RUNNER UP 
Alex Willis – Willis Design Group P/L
James Hardie Building Pods
 We loved this concept, and the designer's passion and knowledge in this area. The use of pods was innovative and beyond the scope of the brief. The specification of James Hardie products was well thought through and complimentary to the design. We also loved that the designer considered the sustainability requirements of the brief from a "zero waste" perspective. Love your work Alex Willis from ACW Design. 'Judges Comments
Nov 2018: Myalup Beach House – first floor in.
November 2018. Homebase, Subiaco. 'The White Room' Alex assisted clients in the design of their projects.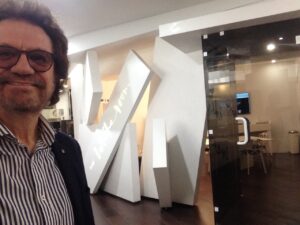 August 2017. Alex becomes a Full Member of the Planning Institute of Australia, promoted from Associate Level.
Alex wins 2 awards at the BDAWA Awards 2017.                          Winner – Category: Best Small Dwelling Design.                           Winner  – Category: Mixed Use Design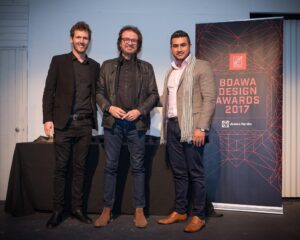 2017: Alex celebrates 50 years working ('on the board') – started 1967 and still going!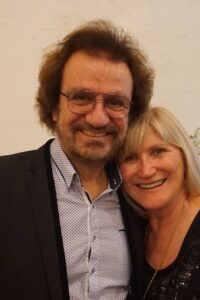 2016, nearing completion: Mount Lawley, Beaufort St. Mixed Use (Liquor Shop,Wine Bar, 2 Shops and 8 Apartments)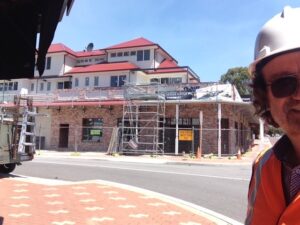 2015: Alex celebrates 40 years with own company – started 1975.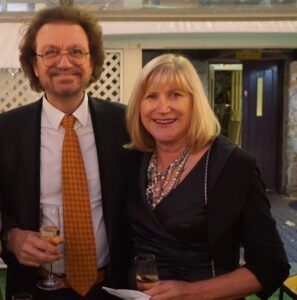 Alex meets Kevin McCloud (Grand Designs) –  MC at the National Awards BDA. Oct 2014.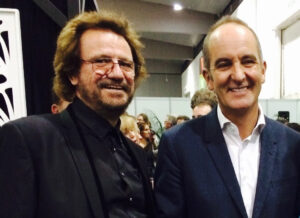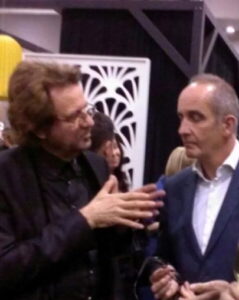 2014 Alex celebrates the design of his #2750 project.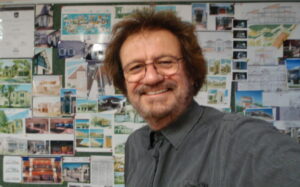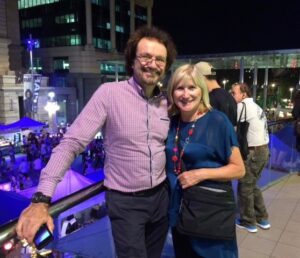 Alex wins award at the 2014 BDAWA awards 2014                    Winner: New Commercial Buildings up to $2million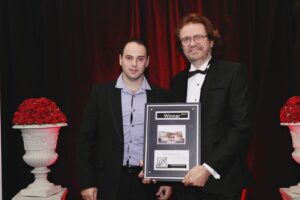 2011 Alex becomes admitted as a Member ICOMOS (International Council on Monuments & Sites).